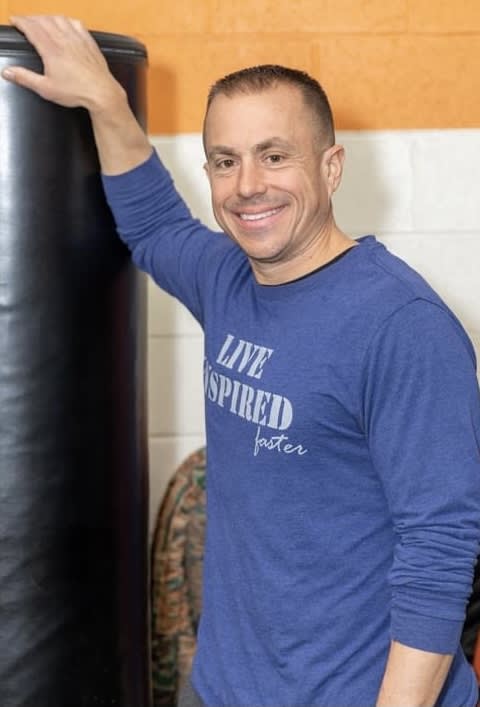 Jason DeRose
Jason "Coach" is the owner/operator of FASTER, LLC where he directs all of the athlete performance training and personal fitness programs. He opened FASTER Robinson in 2008 and FASTER Beaver in 2020 because of his dynamic passion for educating others about health, fitness, nutrition, performance enhancement exercise, and overall wellbeing. Coach's mission is to provide a positive, empowering environment for his clients equipped with the most innovative, cutting-edge exercise equipment available. Coach grew up in Chippewa, PA as a Blackhawk Cougar and earned a Bachelor of Science degree in Health & Physical Education at IUP. He has worked closely with NBA, NFL, NBL, Olympic, and NCAA coaches and athletes throughout his career. He also worked with some of the country's most talented strength and speed coaches during his stint with the reality television show "Bound for Glory" which was featured on ESPN in 2006. Since the television show, coach has traveled to many athletic performance centers across the country learning many new training techniques and programs. Over the years, Coach has learned from many of the best coaches in the world and through his experiences has developed his own unique functional training protocols to meet the needs of all his clients. He believes that the key component to health and fitness is an integrated approach through balance and stabilization training. Coach applies his methodology and expertise to all of his training programs, whether it be agility training for youth, performance training for athletes, or fitness/weight loss programs for adults.
As nutrition and dietary support have also been an additional passion for Coach, it was his mission to provide effective, clean ingredient, properly tested supplements with superior taste to his clients. In 2017, Coach sought out nutritional experts to create such supplements and the FASTER supplement line was born.
Coach and his team of trainers pride themselves on producing optimal results for their clients with minimal risk of injury with the best nutrition counseling support available.